Would you like to experience more prosperity, freedom, fun, and emotional well-being in your life?
In this video course, I'm going to teach you 5 Universal Laws (that the most successful people in the world use to create HUGE results); that will help you create a LIFE YOU absolutely LOVE!
Simply enter your information to the right and you will receive this life-changing 5-day video course absolutely FREE!
In This Video Course You Will Learn:
Five Universal Laws that will activate your true potential and help you live the life you love.
Proven strategies for mental focus and emotional well-being
How to attract more prosperity and financial flow into your life
The One critical component to achieving your dreams that most people miss
And Much More!
These Universal Laws are the key to unlocking your hidden potential.
When you register, you will immediately receive video #1 The Law of Attraction, and I'll teach you the two hidden forces that govern your ability to use it.
This course is packed with great content, and it's absolutely FREE, but the only way to get it is by entering your name and email to the right.
You'll be glad you did!
Believing In YOU!
Mary
Meet Mary Morrissey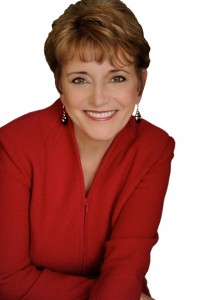 Mary is the author of two best-selling books, No Less Than Greatness and Building Your Field of Dreams, which became a PBS special.  She has spoken three times at the United Nations, and facilitated 3 different week long meetings with His Holiness The Dalai Lama.  Mary has a Master's Degree in Counseling Psychology, and an honorary Doctorate in Humane Letters.
As a highly sought after inspirational speaker, executive coach, and corporate consultant, Mary has 30 years experience of empowering individuals in achieving new heights of spiritual aliveness, wealth, and authentic success.