The My Morning Mentor offers the three tools every person needs:
A Mentor - "Mary" - who is dedicated to your success
Starts you off each day in the paradigm-shifting mindset that leads to actionable steps towards your new dreams and goals
Tips on how to TAKE ACTION!
Here's how it works...
Every morning, for 90 days, you will receive a short coaching video that encourages you and gives you the spiritual tools you need to be your best that day.
Watch the videos first thing each morning, and you will gain the focus and clarity you need to ensure all your actions are in alignment with your goals.
Enjoy your free gift!
Here's to your dreams,

"I really love these messages."
I have received "My Morning Mentor" for about a year now and it has become an integral part of my morning routine. Mary's messages are thought-provoking and her delivery is warm and sincere…it feels like she is talking directly to me, helping me to get my day off to a good start with the right mindset. I really love these messages and I even find myself quoting them at times! I have seen and tried other daily messages, but "My Morning Mentor" is the one that I have kept and use daily. I recommend "My Morning Mentor" to anyone who wants to bring his/her best self to the day ahead.
"...small daily shifts…in vibration that literally draw opportunities to me."
My Morning Mentor helps me make those small daily shifts in thinking and in vibration that literally draw opportunities to me. When I first began to study the Law of Attraction, changes happened so fast that it was like trying to drink from a firehose -- all good. That scenario has now changed to me zooming into the sky on a rocket ship, holding on tight! Thanks Mary!
"Viewing these daily gems is becoming part of a treasured morning practice."
Mary's early morning greeting is an uplifting way to start the day - more enlivening than a cup of coffee (extra wonderful to view with a cup of coffee!) I used to awaken with the morning news until I realized that the repetitive negativity was no longer the way I wanted to start my day.
Mary's succinct, yet profoundly positive messages help me generate powerful thoughts and ideas, and help me to put these thoughts and ideas in alignment with a higher level of thinking that leads to right action. I find that viewing these daily gems is becoming part of a treasured morning practice that's expanding to mix in other mindfulness exercises that Mary encourages and teaches.
My past excuses that "I don't have time" really don't apply here - these few extra minutes in the morning - less than 5 for the Morning Mentor - is time well spent.
"My Morning Mentor videos are always inspirational and a catalyst that shifts my thinking for that day."
The My Morning Mentor videos are always inspirational and a catalyst that shifts my thinking for that day. Some day I get a wonderful positive idea that keeps me on track and on other days Mary's progressive step by step methods keep my thoughts moving in a more positive and constructive direction. During these difficult financial times, Mary's daily videos have kept me thinking about the solutions I need to create instead of the problems I am currently facing and all is well.
I am so grateful for the time Mary puts into these messages and I actually look forward to sitting down each morning with my first cup of coffee to listen to My Morning Mentor as I get set to begin my day.
Meet Mary Morrissey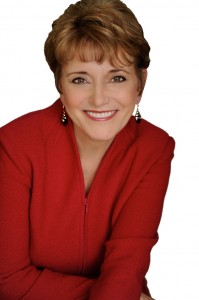 Mary is the author of two best-selling books, No Less Than Greatness and Building Your Field of Dreams, which became a PBS special. She has spoken three times at the United Nations, and facilitated 3 different week long meetings with His Holiness The Dalai Lama. Mary has a Master's Degree in Counseling Psychology, and an honorary Doctorate in Humane Letters.
As a highly sought after inspirational speaker, executive coach, and corporate consultant, Mary has 30 years experience of empowering individuals in achieving new heights of spiritual aliveness, wealth, and authentic success.
YES, I'M READY TO RECEIVE MY COMPLIMENTARY 90 DAY GIFT
* Your e-mail is safe and confidential with us. Each 3 minute video arrives via e-mail and you can opt-out at anytime.
Disclaimer
Our vision is to help you bring your biggest dream into reality. As stipulated by law, we cannot and do not make any guarantees about your ability to get results or earn any money with our ideas, information, tools or strategies. Your results are completely up to you, your level of awareness, expertise, the action to you take and the service you provide to others. Any testimonials, financial numbers mentioned in emails or referenced on any of our web pages should not be considered exact, actual or as a promise of potential earnings - all numbers are illustrative only. As I'm sure you understand. That being said, we believe in you and we are here to support you in making the changes you want for your life and giving you methods, strategies, and ideas that will help move you in the direction of your dream.